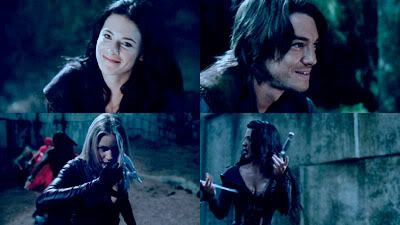 2x17 - Vengeance / Picspam



pickgems, IF YOU'RE READING THIS - STOP AND GO DO MIDTERM STUFF.

I still love you, and will save you a comment spot so you can break my inbox all you want when you're done.






2x17 - Vengeance

This episode has a lot of awesome parts that I won't be mentioning. This is one of them.



Something something dead kitten, and ew maggots. :\



Zoranders + Candles = This does not bode well for R/K sexytiems.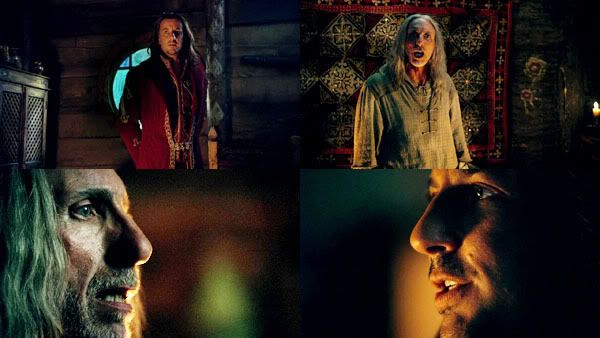 Plotty stuff. Rahl wants Thaddicus to find Zeddicus so they can avenge their father's death.



Cara makes fun of Richard's quest!ADD.



Then Cara points out they don't even know what to do with the Stone of Tears if they find it.
Kahlan's reaction is all "bitch, did you just doubt Richard?" before she goes "oh wait, you have a point."



I'd make a comment about how stopping to have a discussion is counterproductive,
but I'm too happy they finally stopped moving and my caps aren't blurry anymore.



Gratuitous Richard cap.
(don't worry, I do everyone. wait, that came out wrong)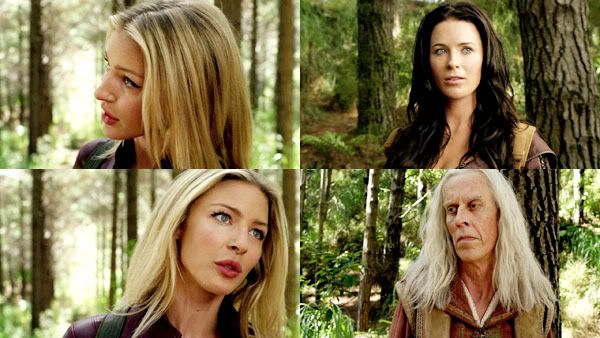 Then Zedd says Zedd-like things, which are comforting despite the fact they're extremely vague.



Love Kahlan's "HA! See?" and Cara's "whatevs" ♥



And then they hear a noise and I'm not talking about my fangirlgasm at that skirt flip
that makes them all draw their weapons. Except for Zedd, because his weapons are his... hands?
Ew, dnw to think about Zedd's hands.



UNCLE THADD! I know, great-uncle, but he's not that great :\



Did Ted Raimi get a paycheck for this? :P



Something something plot, but OMG Kahlan is touching Richard in the background and why are we focusing on these two? Noooo!



Meanwhile, in this flashback, young Zeddicus (hi GM!), young Thaddicus and dead Carracticus are doing plotty stuff.
Thank god the naming tradition seems to have stopped. Richarddicus would've sounded ridic.



Step 1. Find boy Panis Rahl.
Step 2. Stick knife in him.



Zedd goes "LATER, SUCKAS!" and poofs himself and Thadd away.



THREESOME TIME!
I THINK CARA IS SUFFERING FROM PRE-MOON CYCLE SYNDROME. SHE SHOULD BE MORE EXCITED ABOUT THE LACK OF ZEDD.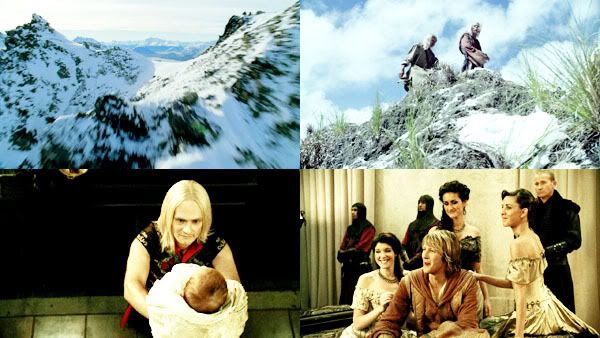 IT'S THE CIRCLE OF LIFE
BLAME
virkatjol IF THIS GETS STUCK IN YOUR HEAD.



Apparently cockblocking runs in the family :\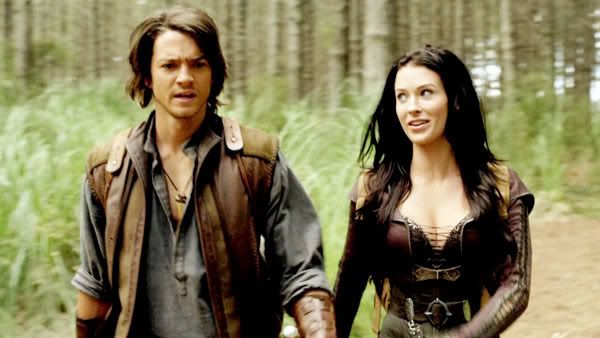 Meanwhile, Richard is ~worried, and Kahlan is ADORABLE.



Awwwwwwwwwwwwwwwwwwwwwwww!



Then the handholding is interrupted by Horace!Panis.
(henceforth called simply Panis because it's short and doesn't sound like Horse Penis)



IDEK why I had to make this into a .gif, except it's lulzy.



Poor Tab! She probably read the script saying R/K/C start picking up papers and went
"HALE NO. I can't bend down wearing this thing."




Panis fangirls all over Richard.


Bridget Regan: Killing us with the cute since 2008.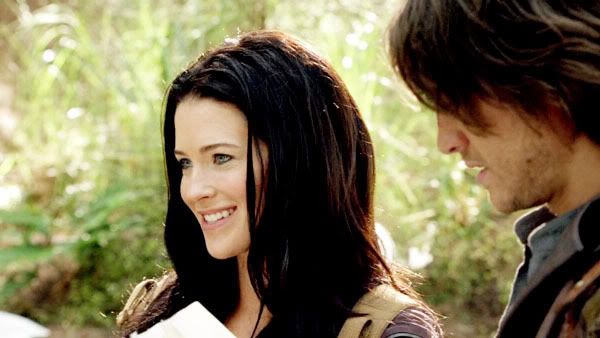 Seriously, how so adorable? Also, guuuuh, look at her haaaaair.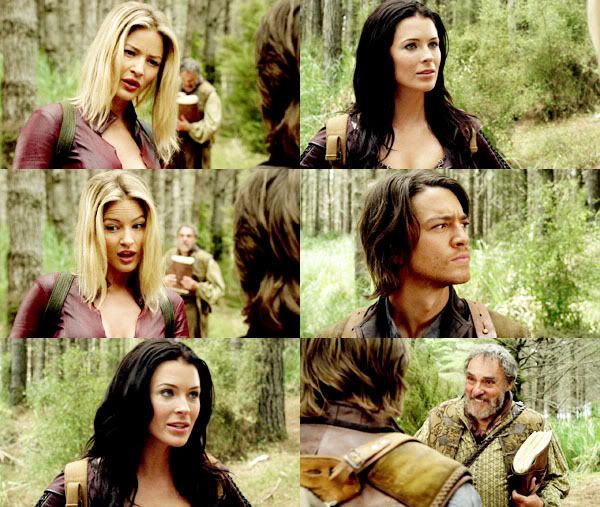 Blah blah plot, blah blah scrolls.



Gratuitous Kahlan cap. You're fucking welcome.



Gratuitous Cara cap. You're also welcome.



Non-gratuitous cap of Zedd and Thadd. They're actually doing plotty stuff.



It... doesn't go well. Especially for the random dude. Ooops.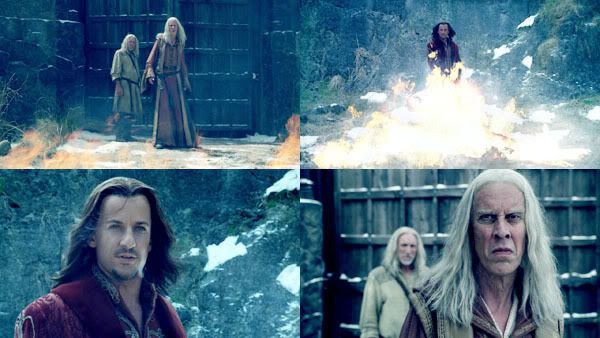 Darken's Flame-o-Gram: You've got a new message!




Richard and Panis are chillaxing.



... and train of thought lost.


Panis: Think of it this way? How many men get to save the world
with the woman they love by their side, twice?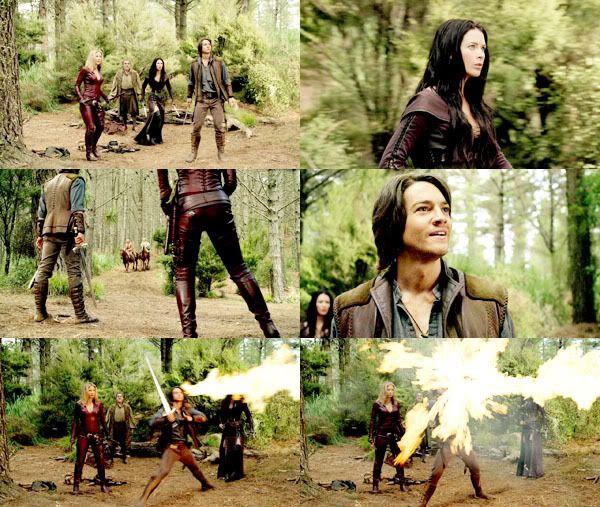 You are hereby invited to attend the
Zorander/Rahl family BBQ.
BYOM - Bring Your Own Magic. And Mashed potatoes.



HOW SO FIERCE?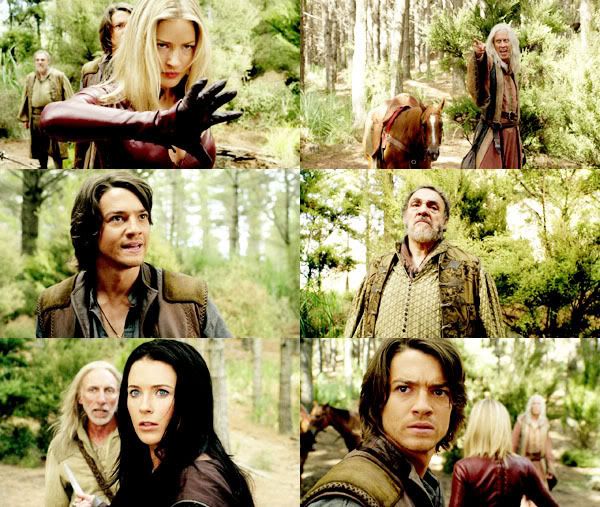 RICHARD, I AM YOUR FATHER!
Man, so many opportunities to quote Lucas' films, so little time.



BABBY!DR had some ~unnatural disease.
Fuck, I just recapped plot. Noooo.



Panis used a ~spell Zedd taught him to disguise himself as young!Zedd.
Carracticus reveals Shota saw BABBY!DR growing up to be eeeevil, so Carracticus tried to kill him.
Fuck, I did it again.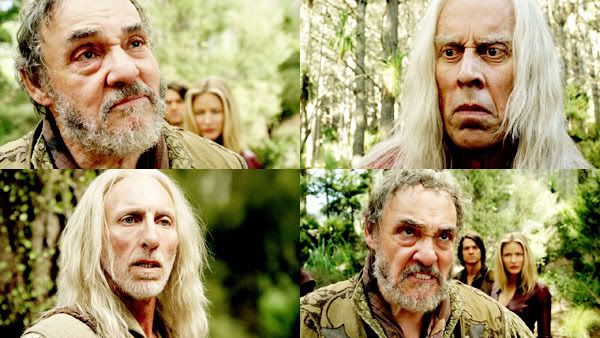 And then shit gets AWKWARD when Panis declares his love for Zedd.
AWKWARD BECAUSE NOW I KINDA SHIP IT. BUT IT'S ALMOST LIKE INCEST.



Sleeping with veils on = BREATHING HAZARD.
thanks for pointing that out,
pickgems


Blah blah, find them, blah blah this episode needs a fight scene.



Okay, we found what we were looking for, time for an action sequence...



Remember when the video first leaked and we went nuts?



EPIC FIGHT IS EPIC.



Hot damn! Dayna's hair is epic too!


W. T. F.


Episode almost over, time to die!



DAMN YOU ALL.
*grabs tissues*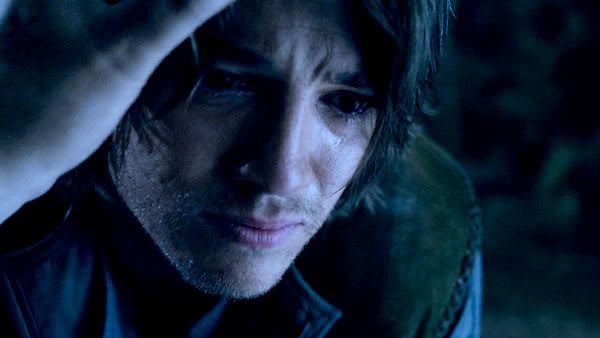 Damn you, Panis, for redeeming yourself before biting the dust. Now I have to be sad and shit.


Only want to see you laughing in the paper rain...

This head movie makes my eyes rain.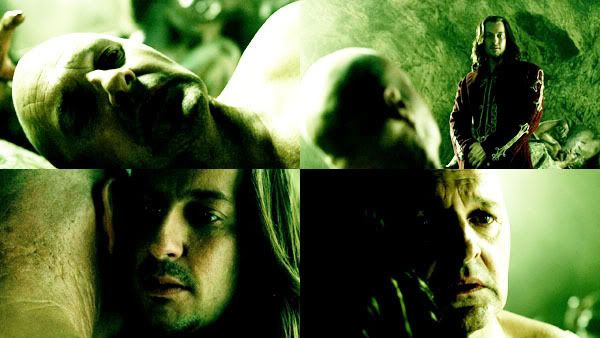 FUCK, SHOW. FUCK.



Bye, Uncle Thadd! Try not to cockblock anyone on your way home.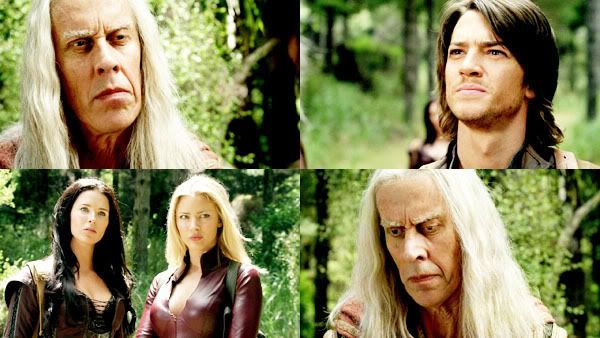 Crazy revelation time!



So Panis'... stuff wasn't working. And he needed Zedd's ~magic to fix him, despite the
fact that Panis Rahl should've had magic, right? I mean, he uses Zedd's spell.
Or making paper rain is the full extent of his magic :\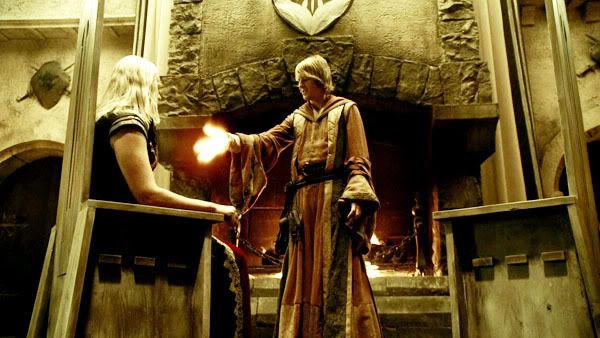 And so, Zedd fixed up Panis' balls, or swimmers, or whatever was causing the problem,
therefore allowing Darken Rahl to be conceived and born, and that was BAD in case you didn't watch S1.

(no wonder Zedd grew into cockblockage. the one time he didn't, he almost caused the world to end)



Zedd is all :( and Richard is all "dude, are you saying you wish I was never born? HDU?" but in a really comforting way.



No real reason to include this cap, except GUH.
(plus it's a nice cap to end on. better than Richard's boots. wtf was up with this ep and feet? ew. dnw)



Pimps:

- Dayna's Twitter: IDEK why I'm pimping it, because I'm pretty sure everyone reading this is already following her.
- PR0N that
virkatjol wrote for me, because I send her caps of hot!Richard. And Orsky.
- I'll Make a Man Out of You - LotSified picspam by
firstserve. Favorite cap. Must you ask why?
- Fuck Yeah Kahlan Amnell - For those like me who have a short attention span and would like some pretty.
-
rk_daily - new daily comm!



Previous Picspams:

2x08 - Light | 2x09 - Dark | 2x10 - Perdition Part 1 | 2x10 - Perdition Part 2
2x11 - Torn Part 1 | 2x11 - Torn Part 2 | 2x12 - Hunger
2x13 - Princess Part 1 | 2x13 - Princess Part 2 | 2x14 - Bound
2x15 - Creator | 2x16 - Desecrated
Season 2 So Far, Part 1